CHERIE & IAN RAFFAN - AUTHORISED CIVIL CELEBRANTS SYDNEY NSW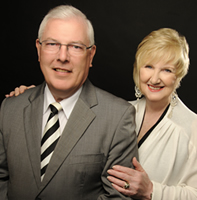 As Justices of the Peace for NSW, we understand about ethics, regulations, legality and doing the right thing. Our personal integrity epitomises this too, and we both believe that we are all here to make a difference and do the very best we can with all we've been given.
Celebrancy has many pre-requisites and requirements if we want to succeed. Relatability and the ability to connect with people is uppermost, and our genuine love of people and helping their needs to be met, ensures that our clients feel a connection with us; their wishes are understood and followed through – often better than had been hoped for.